Takhle to má vypadat. HTML kód najdeš na konci vzorového listingu.
GeoWest Park je vytvořen zdejší partou kačerů. V parku najdete tradiční úkryty na zajímavých místech i několik jedinečných lahůdek. Čeká vás nelehké zdolávání našich výtvorů v krásné přírodě. Přejeme vám spoustu zábavy, trpělivosti a mnoho zážitků.
Lovu zdar.
---
Der GeoWest Park wurde durch eine hiesige Truppe geschaffen. Sie werden hier die traditionellen Schutzhütten aber auch die einzigartigen Feinkost gefunden. Es erwartet Euch ein unleichtes Überwinden von Gebilden in herrlicher Natur. Wir wünschen Euch viel Spaß, Geduld und Erfahrungen.
Weidmannsheil!
---
GeoWest Park is made by a local group of geocachers. Here you will find traditional hideouts in interesting places and also a few really special ones. The uneasy discovering of our creations is waiting for you in the beautiful nature. We wish you a lot of fun, patience and enjoyment.
Good hunting.
---
SEM napiš název keše
TADY popis kešky
---
SEM případnou fotografii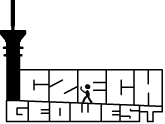 ---
HTML kód:
Otevři si listing, dej edit a 
do Short Description zkopíruj:
<center><a href="https://www.geocaching.com/map/default.aspx?ll=50.28224,12.72938&z=14#?ll=50.28226,12.72938&z=14" target="_blank"><img src="https://lh3.googleusercontent.com/-DoNIVQD4p7w/VfmtliRpgJI/AAAAAAAAAr8/N-TkNNTUiT0/w450-h334-no/cernava.png" alt="GeoWest Park logo" style="border:0px;" /></a></center>
<h2 style="border-bottom:3px solid #C2A477;background-color:#546D35;padding:3px;padding-left:10px;color:white;">GeoWest Park</h2>
---
Do Long Description potom kopíruj:
<p><a href="https://www.geocaching.com/map/default.aspx?ll=50.28224,12.72938&amp;z=14#?ll=50.28226,12.72938&amp;z=14"><img style="display: block; margin-left: auto; margin-right: auto;" src="https://lh3.googleusercontent.com/-DoNIVQD4p7w/VfmtliRpgJI/AAAAAAAAAr8/N-TkNNTUiT0/w450-h334-no/cernava.png" width="450" height="334" border="0" /></a></p>
<div style="text-align: justify;"><img style="float: left; padding-right: 15px;" src="https://s3.amazonaws.com/gs-geo-images/d286226f-3476-41eb-82dd-0f601897db7f.png" alt="cesky" width="76" height="45" border="0" />GeoWest Park je vytvořen zdejší partou kačerů. V parku najdete tradiční úkryty na zajímavých místech i několik jedinečných lahůdek. Čeká vás nelehké zdolávání našich výtvorů v krásné přírodě. Přejeme vám spoustu zábavy, trpělivosti a mnoho zážitků.<br /> Lovu zdar.<br /> <br /><hr /><img style="float: left; padding-right: 15px;" src="https://s3.amazonaws.com/gs-geo-images/d851d46b-0c60-49e6-91cb-5f6ad82cb8ec_l.png" alt="deutsch" width="76" height="45" border="0" /> Der GeoWest Park wurde durch eine hiesige Truppe geschaffen. Sie werden hier die traditionellen Schutzhütten aber auch die einzigartigen Feinkost gefunden. Es erwartet Euch ein unleichtes Überwinden von Gebilden in herrlicher Natur. Wir wünschen Euch viel Spaß, Geduld und Erfahrungen.<br /> Weidmannsheil!<br /> <br /><hr /><img style="float: left; padding-right: 15px;" src="https://s3.amazonaws.com/gs-geo-images/1bbdbaec-199f-4e03-a466-32867b87675e.png" alt="english" width="76" height="45" border="0" /> GeoWest Park is made by a local group of geocachers. Here you will find traditional hideouts in interesting places and also a few really special ones. The uneasy discovering of our creations is waiting for you in the beautiful nature. We wish you a lot of fun, patience and enjoyment.<br /> Good hunting.<br /> <br /><hr />
<h2 style="border-bottom: 3px solid #C2A477; background-color: #546d35; padding: 3px; padding-left: 10px; color: white;">SEM napiš název keše</h2>
<br /> TADY popis kešky<br /> <br /><hr /><br /><center>SEM případnou fotografii<br /> <br /> <a href="http://www.geowest.cz" target="_blank" rel="noopener noreferrer"><img src="http://sklicko.cz/geo/img/geowest.png" border="0" /></a></center><center></center><center></center><center></center><center></center><center></center><center><hr /><span style="text-decoration: underline;"><strong>HTML kód:</strong></span></center><center><span style="text-decoration: underline;"><strong>Otevři si listing, dej edit a </strong></span></center><center></center><center><span style="text-decoration: underline;"><strong>do Short Description zkopíruj:</strong></span></center><center><span style="text-decoration: underline;"><strong> </strong></span></center><center><span style="text-decoration: underline;"><strong> </strong></span></center><center></center><center><center>&lt;center&gt;&lt;a href="https://www.geocaching.com/map/default.aspx?ll=50.28224,12.72938&amp;z=14#?ll=50.28226,12.72938&amp;z=14" target="_blank"&gt;&lt;img src="https://lh3.googleusercontent.com/-DoNIVQD4p7w/VfmtliRpgJI/AAAAAAAAAr8/N-TkNNTUiT0/w450-h334-no/cernava.png" alt="GeoWest Park logo" style="border:0px;" /&gt;&lt;/a&gt;&lt;/center&gt;</center><center>&lt;h2 style="border-bottom:3px solid #C2A477;background-color:#546D35;padding:3px;padding-left:10px;color:white;"&gt;GeoWest Park&lt;/h2&gt;</center><br />